Medical Insurance for Sleep Apnea Mouth Guards
Do We Handle Your Insurance? Yes.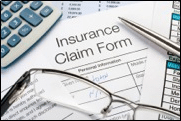 Yes, we will take care of your medical insurance billing and most of the time we can get you in-network benefits. We have a full-time medical biller on our team that will handle your coverage from start to finish. Pre-authorizations, pre-determinations, GAP exceptions, outstanding claims.
Our goal is to make it as easy and stress free for you to receive treatment. Ask some of our existing patients, we really do make it simple to receive sleep apnea treatment.
Insurance Process to get a Sleep Apnea Mouth Guard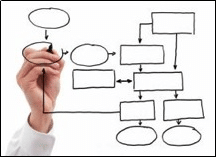 The insurance process for a sleep apnea mouthguard is usually fairly simple. Although, it can take up to six weeks to get approved. The first step is to call us so we can find out more about you and your sleep apnea. Over the phone we will make sure that you are a candidate for this treatment. We will discuss your health history, your sleep test results, the health of your teeth and gums, and your medical insurance coverage. Next we will need to collect the following information from you and your doctor(s):
Basic Patient information – See on-line forms here
CPAP intolerance Affidavit – A statement as to why you are trying Oral Appliance Therapy
Clinical Limitations – Understanding the limitations of oral appliance therapy
A copy of your diagnostic (untreated) sleep study report
Copy of the front and back of your medical insurance card
Medical Necessity form signed by your doctor (referral form)
Once we have this information we will start working with your insurance plan. If needed, we will file pre-authorization and pre-determination paperwork for you and calculate any estimated copays. Once your insurance plan issues an authorization you are ready to start. From there we will submit and followup on your medical claims. Other than helping to gather the initial documents we keep it very simple for you. As aways, call us with any questions about your plan.
Do We Take Your Medical Insurance Plan?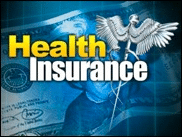 We work with almost every medical insurance plan in the Bay Area and many out-of-state plans. We have successfully billed all PPO plans that offer sleep apnea coverage such as Anthem Blue Cross, Aetna, Cigna, United Health Care, etc. We also work with many of the HMO plans in the Bay Area such as Kaiser, Sutter Health, Blue Cross / Blue Shield, Brown & Toland etc.
Once we have all your information we will call to verify that you have coverage. If you do not have coverage we offer a discount plan as well as payment plans. Since there are many different medical plans out there the best thing to do is call our office so we can look up your benefits for you. We do not charge our patients to pre-authorize their appliance.
How Much do Sleep Apnea Mouthguards Cost?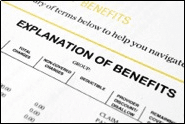 Most medical insurance plans will cover half to all of the cost. Unfortunately the medical insurance companies will not tell us or you what their "Allowable Fee" is. So there is no way to know exactly what they will pay. We keep a database of all plans that we have worked with.
This way we can estimate your out of pocket expense. It's not a perfect science, but we are usually very close. Please call us to discuss your plan. We can usually give you some specific information.
What if I'm in a Rush?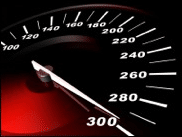 No problem. Most medical plans based their coverage decision on the the date that you start treatment. If your plan requires pre-notification only or bases claims on medical necessity then you can start immediately.
In these situations we will collected our minimum fee from you on the day you start. Once your insurance clears we will refund the amount they paid. Most medical plans will reimburse within thirty to sixty days.
Deciding on Oral Appliances & Working with Your Medical Plan
A quick appointment or phone call will allow us to understand if you are a candidate for an oral appliance therapy and if your insurance provides benefits. Most patients prefer us to start the pre-authorization before they come in. This way they have an idea what their copays may be.
There is no commitment on your part until you decide to start. We don't charge for the pre-authorization. Its done as a courtesy. We know how much of a hassle medical insurance can be. One of our goals is to make it easy for you to work with us. Please call us with any questions or feel free to e-mail us.

Have Medical Insurance Questions? Please call or e-mail us: (925) 932-1855