Your smile can be affected by many factors that will impact its health, beauty, and function. Tooth decay, gum disease, injury, oral cancer, and age can all lead to a smile that is not as attractive and functional as you desire. At Alex Rader, Advanced Dentistry, we offer cosmetic and restorative dental procedures that can make your smile as attractive as it was during your youth–or even more so!
What Is Full Mouth Reconstruction
A full mouth reconstruction is similar to a smile makeover, but includes attention to the functional and health aspects of treatment in addition to aesthetic aspects.
If severe dental problems are affecting your quality of life, consider full mouth reconstruction.  Full mouth reconstruction repairs or replaces broken and worn down teeth, and most importantly rebuilds your bite to what it was 10-20 years ago for a beautiful, healthy and functional mouth.
I would like to walk you through a Life Changing Transformation of one of our patient. This will perfectly explain what a Full Mouth Rejuvenation is.
Meet Alexandra.

She has suffered for decades from severe grinding, acid re-flux, old restorations and an uncomfortable bite.
All the upper posterior teeth Severely eroded, broken down and decayed.
Many old restorations that were made through the years to the existing collapsing bite.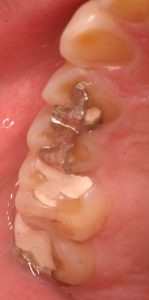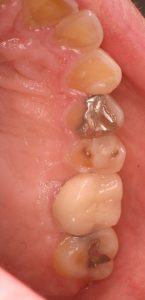 A good analogy is BROKEN LEGO SYNDROME
Imagine your bite is like two rows of Lego strips that are intended to perfectly come together every time you Snap Them in and take them apart. Now imagine you have some pieces that are broken at the top, some on the sides and some may even be missing. Now as you open and close the Lego's they don't fit together properly and every time you try to make them fit and squeeze hard they move and even break. This is exactly what happens in the mouth.   Teeth break down or are even lost. The bite collapses as the chewing continues with the Broken Lego scenario more teeth wear and break down.   A Vicious Cycle.
SOLUTION:
Through Advanced Computerized Technology we were able to find Alexandra's comfortable BITE. We then restored her teeth to the perfect LEGO inter-digitation and a Natural Beautiful Smile.
Look closely at the following pictures to see how truly life-changing this is.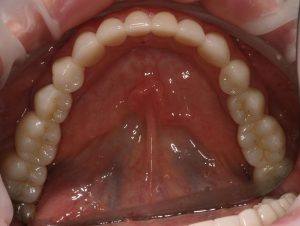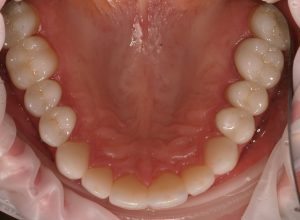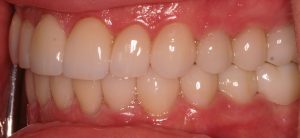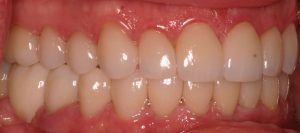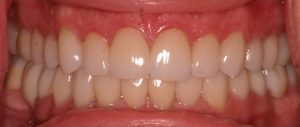 The words of Alexandra's Husband. "THIS WAS THE BEST INVESTMENT I HAVE EVER MADE!"
All this is possible for you, call us for a consultation.
Each full mouth reconstruction is customized for a patient's needs. It may include:
Filling restoration and upgrades
Dental crowns
Endo-dontic therapy (root canal)
Dental implants
Orthodontic treatment (such as Invisalign)
Porcelain veneers
Teeth whitening
For some cases of severe TMJ, a full mouth reconstruction is recommended to achieve optimal, long-term proper alignment of the jaw. Tekscan is a technology that helps us ensure your bite is properly set up. This digital pressure meter measures the force on every tooth and restoration so we can ensure your bite forces are properly balanced for long-term health and stability.